For some time I had been talking to a man in his forties. We sympathized very quick. He fantasmait on the tights of woman, very quickly I have helped a little to live his fantasy … Ho nothing naughty, some pictures of my calves, my feet in pantyhose and high heels … It does not me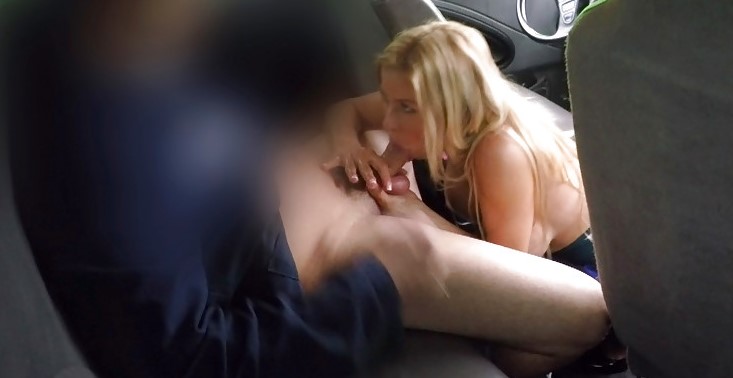 asked no more! Yet in the course of our relationship I learned to know him, lived a few miles from home …. I was actually drawn to him! Even if it was only through play, I accepted one day to tell him where I was shopping and what time ….. holding a little for him ….. It was agreed that he would not approach me …. Respected thing of the rest ….. The situation was frankly disturbed, excited … A man discreetly matted me, I knew without seeing him I was looking for it but as discreetly as possible …. We have played this game several times then delirious by courier interposed to the point of frankly enjoy it. From the beginning I knew that the ultimate fantasy for this man was to kiss a woman of a some way ….. Scene that we have many times imagined after afternoons behind our keyboards .
Then came a day when …. the elements were against my resistance to let live or more frankly to live myself this fantasy which had become, in time, mine! The elements I am talking about: My husband was abroad for 10 days, we were excited in our dialogues every night and I had only a simple toy to calm my ardor …. laugh. By dint of re-doing this famous scene, I made the film but insisting, provocative a situation precise, a place ….. by Mail, I imagined this underground parking a few kilometers from my home, without him specify the parking right, just quoting an underground car park ….. I knew the place to park there from time to time when I go to town to do the shops. There was this area downstairs in a corner where 5 or 6 cars could easily be parked. had always of the place …. Then came the outfit: Pantyhose lycra chair, high heels …. a loose skirt has flying enough short … The film : I parked in a dark corner and out of the car opening the back door I was searching my bag leaning forward on the seat …. A stranger passed and rinsed the eye at will, I do not would not account, the buttocks in exhibition ….. The man (he) ended up touching admiring the show. There he imagined he was cracking and approached slowly. He slipped a hand to my buttocks enough harshly and rolled up my skirt. I tried to straighten myself but a powerful hand seized me neck and kept his face on the bench … he tore the sticky with rage and fuck me and my nylon wildly !!!
He was hot and I asked him what he would say if I offered him to realize his fantasy as we just described it ….. Yes, an hour later I was in this famous parking lot, quoting my car to him for nothing risk. I do not tell you the tension when I saw it in the darkness. Already at the passage of his car which I readily recognized by his words, my heart began to throb like never before. So when I went out to take the position said to the back door ….. oups, I thought lose consciousness ………. His hand, his fingers, his forearm stuck me while pulling the sticky … I was like crazy. He came inside me like in butter … for on, I was soaked. He rushed into me, I moaning like a crazy, I enjoyed in a few minutes, he ejaculated me on the buttocks thank me before disappear in the shadow ……